UPDATED: Updated the closing date on this position to August 12, 2022. Please send a letter of interest, resume, official transcripts, and three letters of reference to Kimberly Briggs, Superintendent, Chester Community Unit District No. 139, 1940 Swanwick St, Chester, IL 62233, or email
kimberlybriggs@chester139.com
.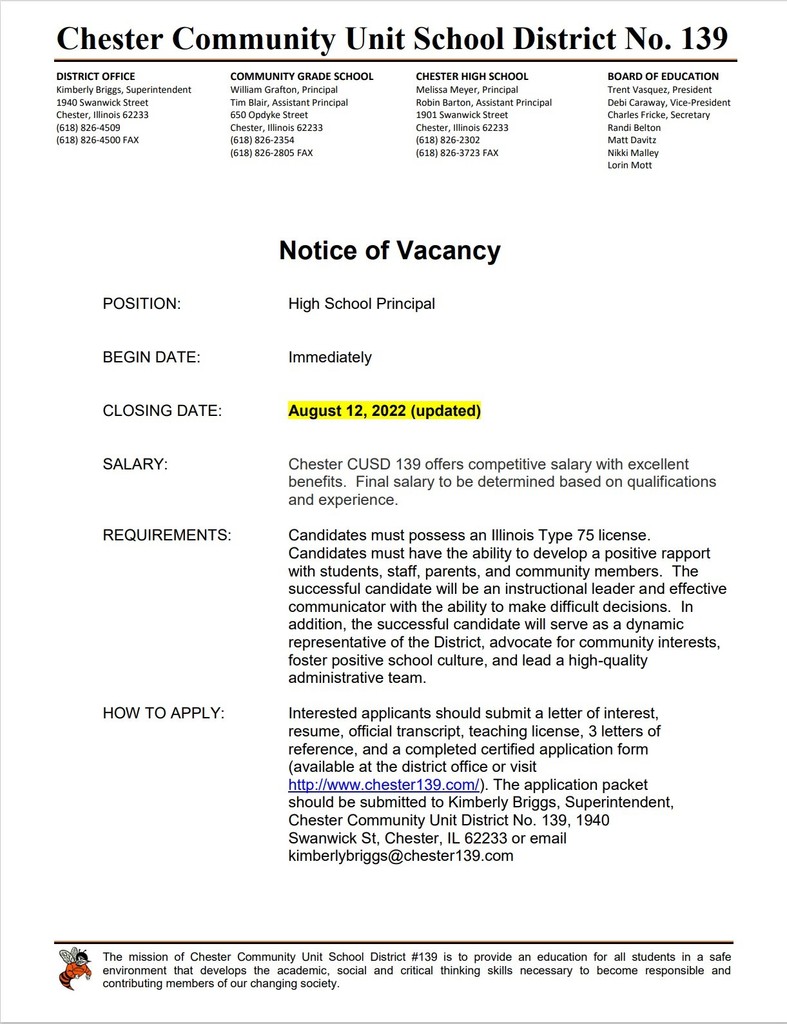 Position Available!!! Please send a letter interest, resume, official transcripts, 3 letters of reference to Kimberly Briggs, Superintendent, Chester Community Unit District No. 139, 1940 Swanwick St, Chester, IL 62233 or email
kimberlybriggs@chester139.com
.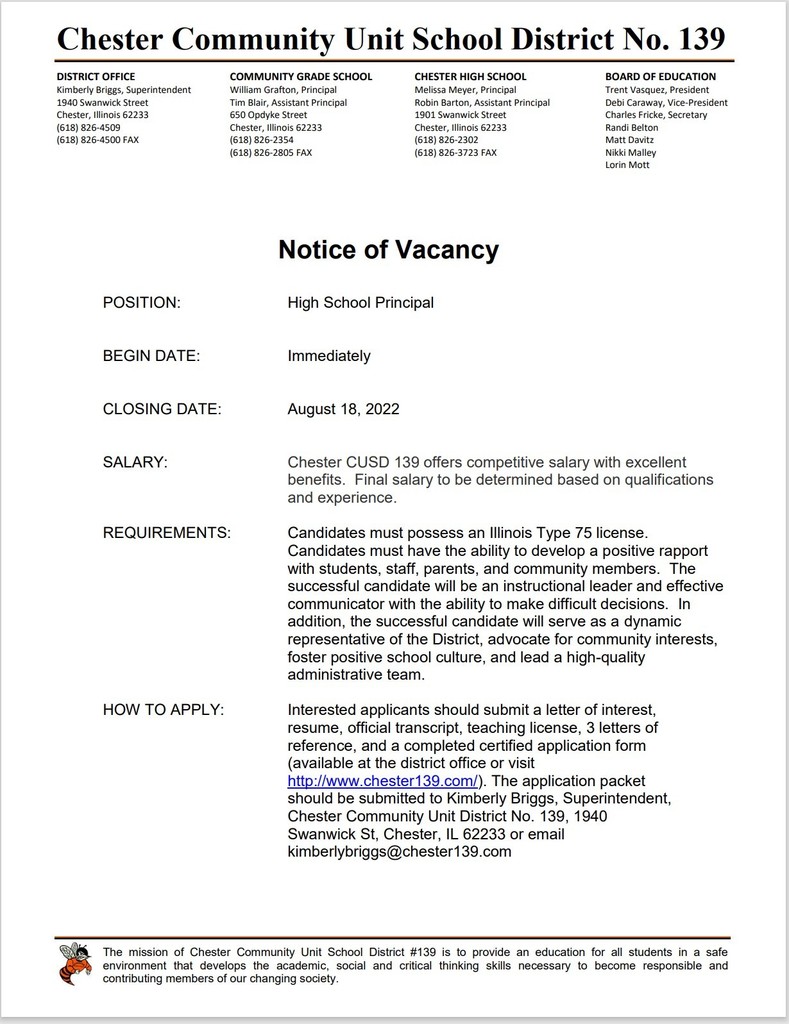 TIME CHANGE!!!! Share again :)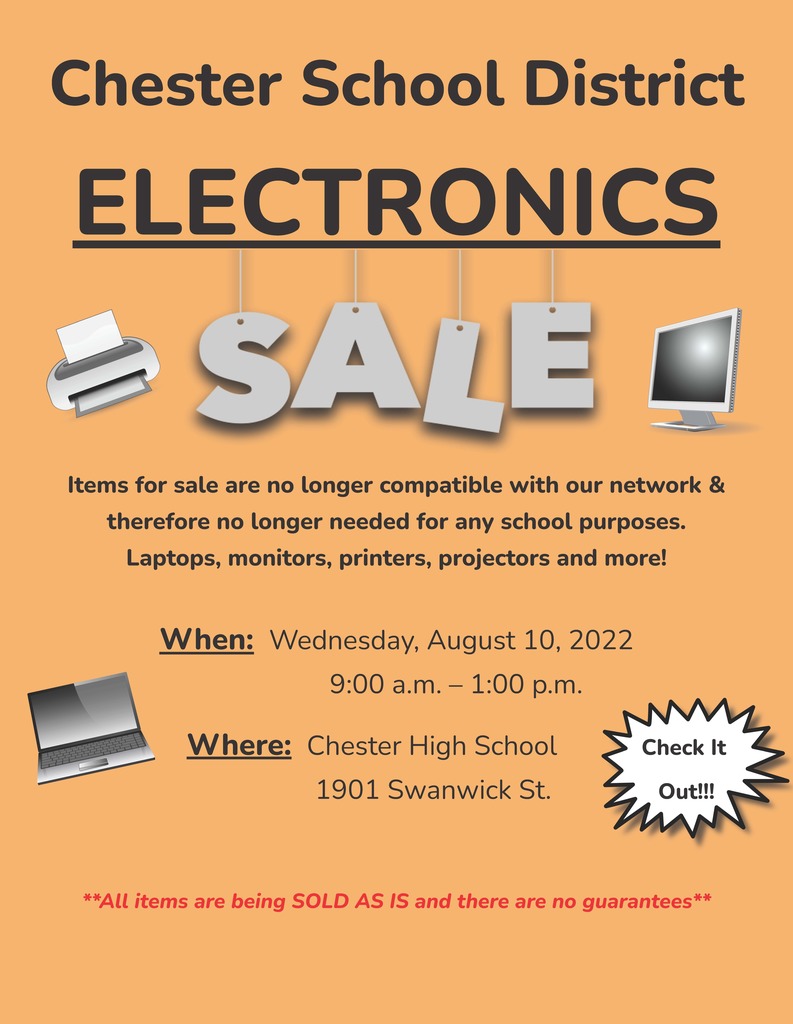 CGS Baseball and Softball Tryouts/Practices for today, August 4th have been CANCELED due to weather. BASEBALL will now practice on Friday, August 5th from 4pm-6pm. SOFTBALL will now have last tryouts Friday, August 5th at 4pm and practice on Saturday, August 6th at 10am. **Please remember, a sports physical MUST be on file in the office prior to any practice and $40 sports fee paid prior to any game. Thank you. Have a great season, Jr. Jackets!

UPDATE!!! Junior High Softball will now be taking 6TH GRADERS for tryouts as well! Tryouts will be Thursday, August 4th starting at 4pm (weather permitting) at Cohen Complex on Field 5.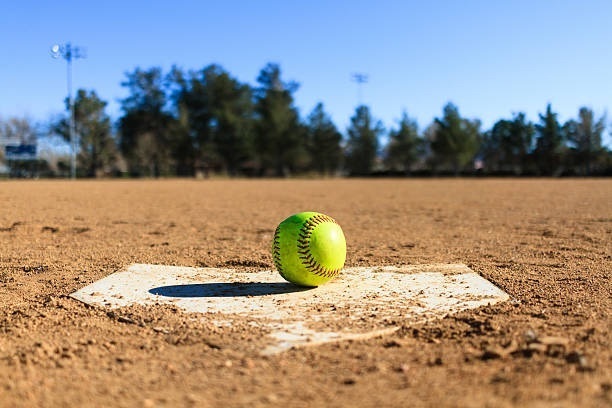 Chester Grade School In Person Registration for Grades 1st-8th will take place in the cafeteria tomorrow, August 2nd from 9am-3pm and Wednesday, August 3rd from 1pm-7pm. IF YOU ALREADY REGISTERED YOUR CHILD ONLINE, please make sure to bring in any filled out forms to the grade school office this week. If your child is needing to ride the bus this year, ALL STUDENTS re-entering and new will need to fill out a bus registration form and turn it into the school office by this Friday, August 5th. If you are unable to print any of the forms, they are available to fill out at the office. If you are registering a NEW STUDENT, please be sure to bring your child's birth certificate, 2 proofs of residency, and your drivers license with you to registration. Thank you!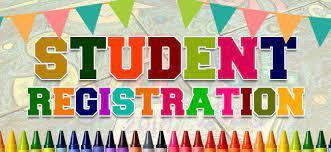 Junior High Softball tryouts will be August 2 - 4 starting at 4pm. They will take place on field #5 at Chester Cohen Complex and will be for incoming 7th and 8th graders. Players MUST have a current sports physical on file before attending any official practices. Let's Go Lady Jr Jackets!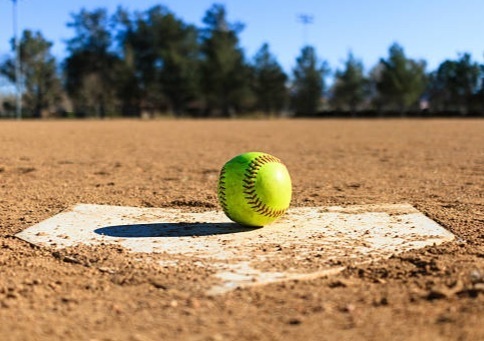 Junior High Baseball Tryouts will be from 4:00 - 6:00 p. m . on August 1st - 3rd at Chester Cohen Complex Field #1 for all incoming 7th and 8th graders. Players MUST have a current sports physical on file before attending any official practices. Let's Go Jr Jackets!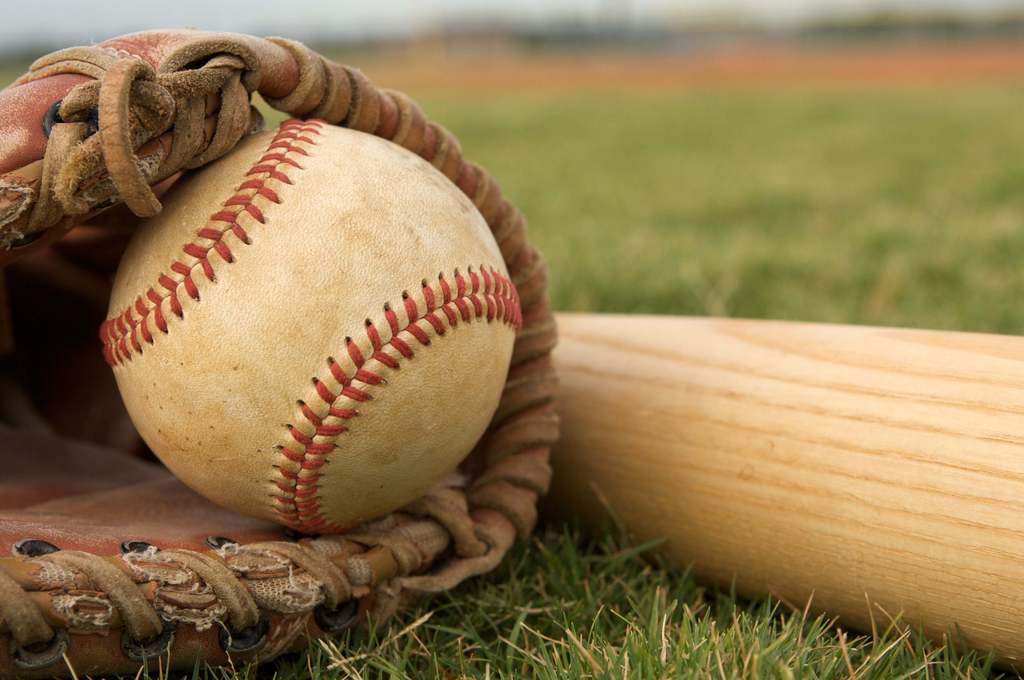 **Online Registration is now available for both Chester High School and Chester Grade School!** Online Registration is for returning students only. If your child is new to our district and would like registration information, please call the High School office at 618-826-2302 or the Grade School office at 618-826-2354. For returning students, parents/guardians please log in to your Skyward account to start the process (Click here for Skyward login page -->
https://skyward.chester139.com/scripts/wsisa.dll/WService=wsEAplus/seplog01.
). Skyward can also be accessed via our district webpage and app! If you are having issues logging in, please give the school office a call.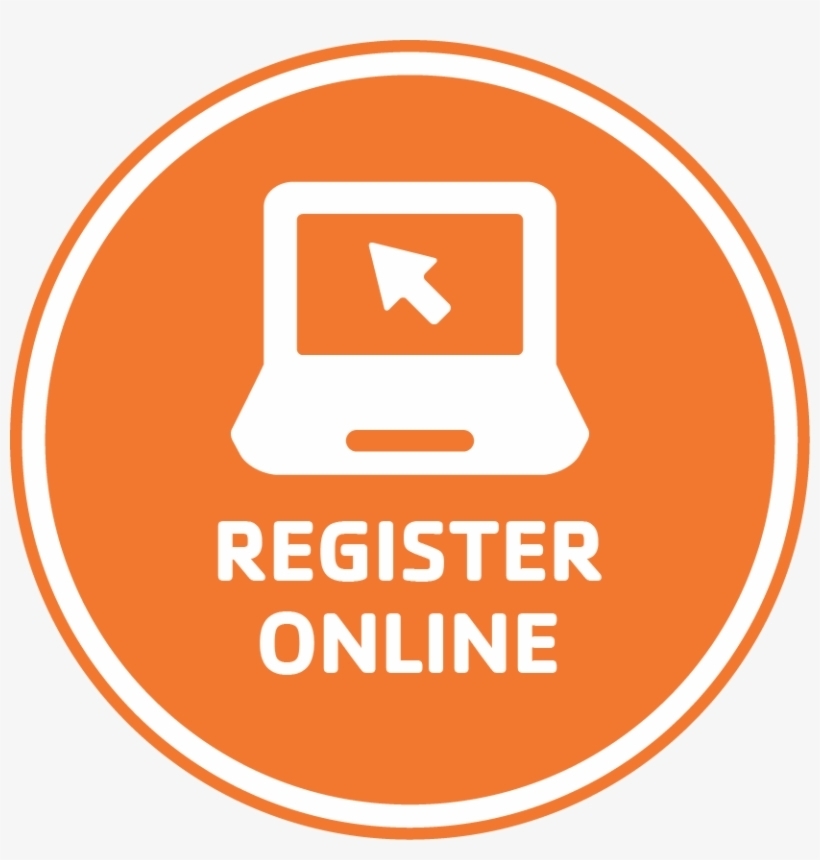 ***EXTRA, EXTRA, READ ALL ABOUT IT*** We're thrilled to announce the new app for Chester School District! It's everything Chester School District, in your pocket! Download for Android
https://bit.ly/3bVO2pF
Download for iPhone
https://apple.co/3utcFk0

It's about that time again and back to school shopping is right around the corner! Here is the link for Chester Grade School classroom supply lists -->
https://5il.co/1eju3
<-- Happy Shopping! :)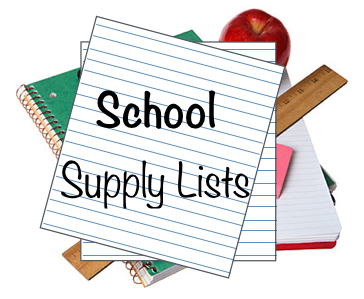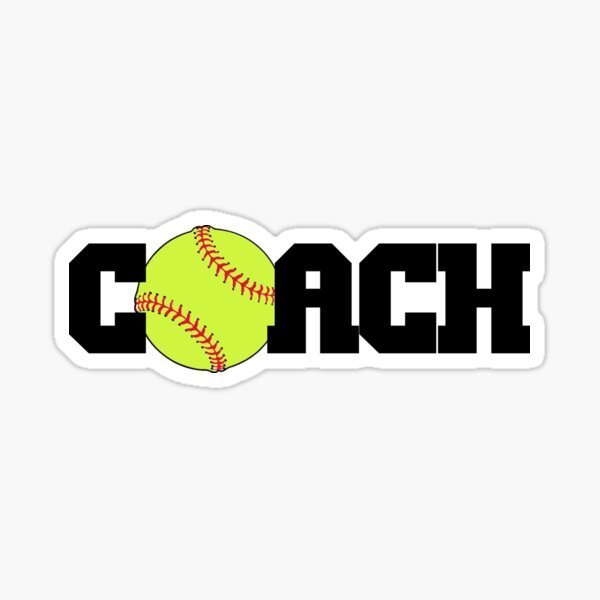 **CHESTER CLINIC IS HOSTING FREE SPORTS PHYSICALS THIS SATURDAY, JULY 16TH!!** If your child plans to participate in any high school or grade school sport for the 2022-23 school year, they MUST have a current sports physical on file PRIOR to any practice or game. An IHSA pre-participation evaluation (click here ->
https://5il.co/1e0k4
) MUST be filled out PRIOR to the exam and be brought to the clinic on Saturday. A physician will provide the sports physical form at the appointment. If you have any questions, please call your school office. GO JACKETS!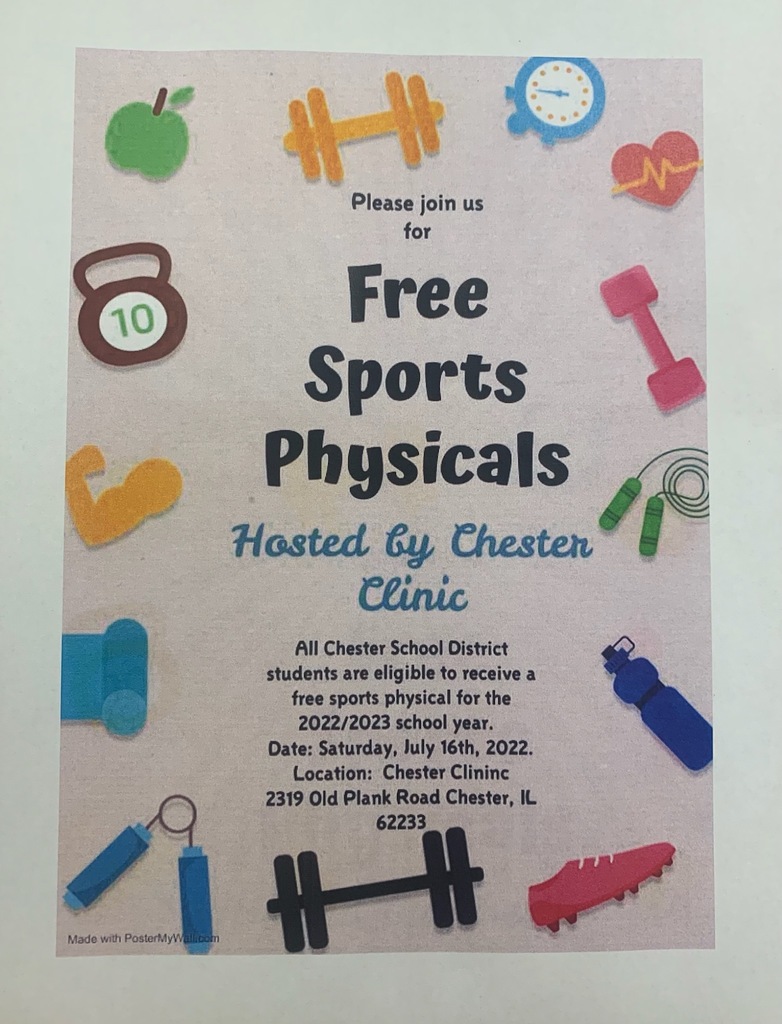 Our website and Facebook page are designed to post the same information on both avenues at the same time in order to provide consistency within the district. Please be patient during our learning process and know we are working to make this as user friendly as possibly. But wait, there's more! Stay tuned to find out about our next new development being intertwined... We hope you are all enjoying a fun and safe summer break!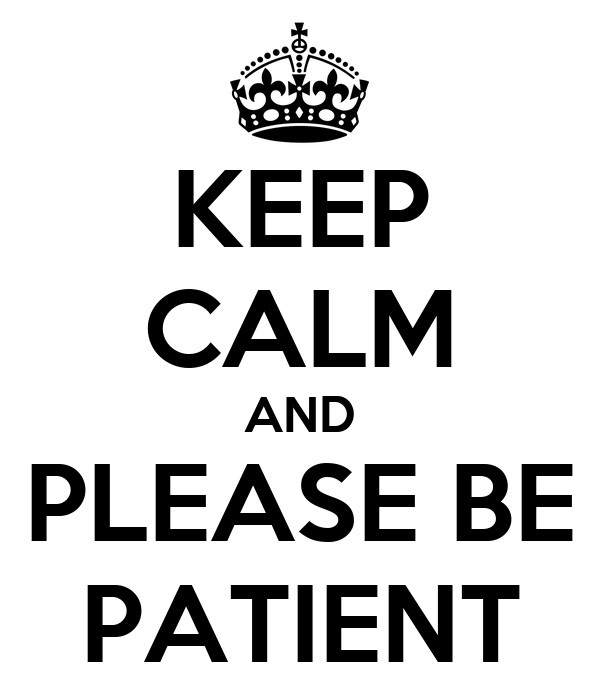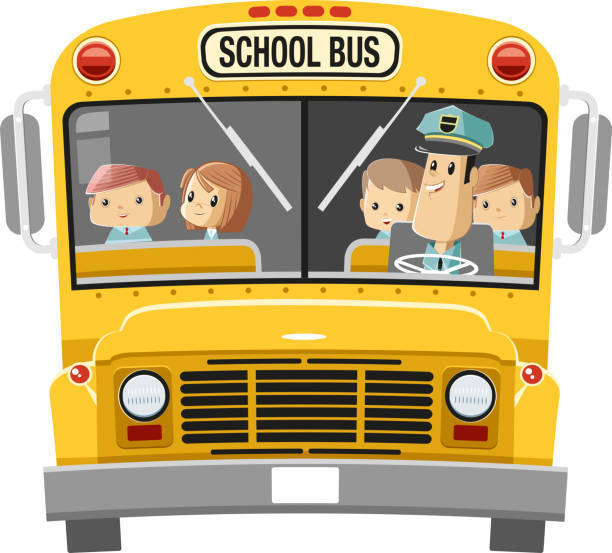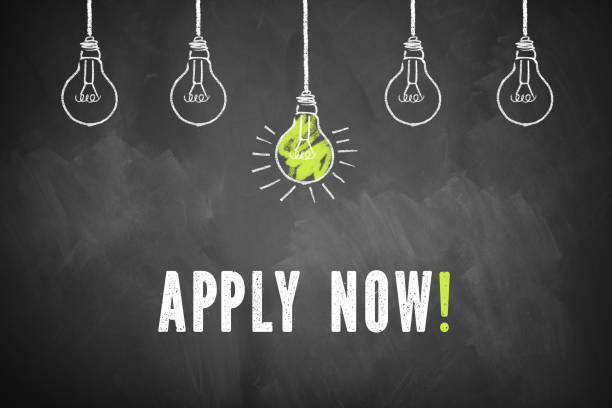 CGS students got to enjoy some ice cream from the American Ice Cream truck! Thank you to all donors who helped make this possible! Have a cool and safe summer students!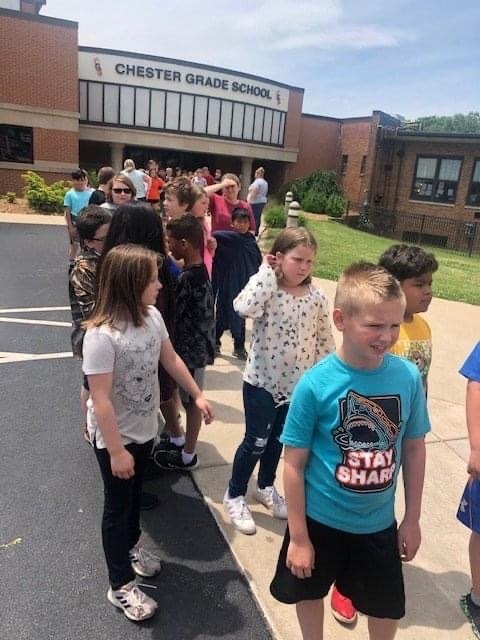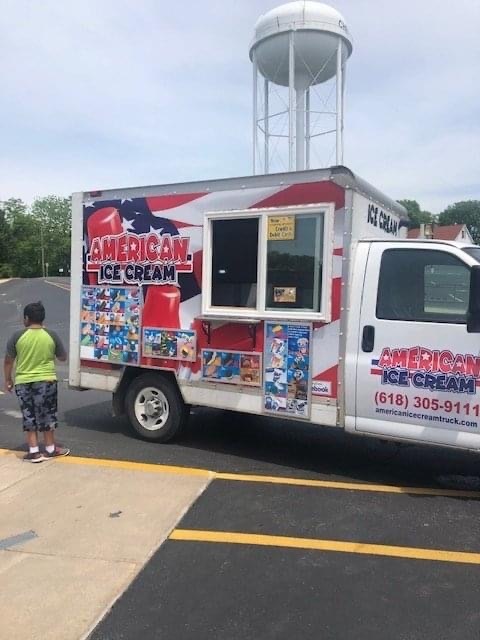 Congrats, Jordan! #gojackets